Are there too many international games a season? Torres out for 10 days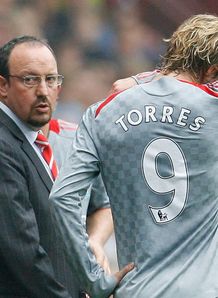 Rafa Benitez admits that Fernando With all the world cup games happend over the past 10 days many managers have suffered as there players get hit with injuries.Are the demands too much for the modern game?Rafa Benitez has lost Babel and his star forward Torres who limped off with a pulled hamstring now
both out for 10 days so they will miss games such as Wigan at home and Chelsea away in the league and Atletico Madrid away.
Benitez quotes "There are too many international games and the demands on the players are too much," bemoaned Benitez.
"Someone needs to analyse this situation because it is putting the players at risk of injury.
"Maybe the answer is for there to be a two-tier qualifying system because there are too many games in the qualifiers for the World Cup and the European Championships which are not competitive but which still place great demands on the players.
"These fixtures are unnecessary and maybe it would be better if the weaker countries played one another and the best of them went to play the stronger countries in the qualifiers."
Whats your view on this
Comments
comments